Some of you know I've been working for months on various photo etching techniques for the Silhouette Curio. I'd gotten great results like the ones you see below, but it took some time to refine and simplify the process so it could be accomplished in Silhouette Studio Designer Edition alone, and distilled for teaching to others.
In April, I had the opportunity to teach the technique at Sew Grammie's Curio retreat in Charleston, SC. It was so well received, I wanted to make it more widely available. But the material just didn't lend itself to a blog post or video, and several people recommended I do an ebook. So I set to work on it and have created a heavily illustrated, 48 page detailed tutorial covering not just how, but why it works, as well as related resources and bonus files. Today I am proud to announce the release of my first ebook, Etching Photos onto Acrylic with the Curio available at the link above for $3.99. Tip: If you click the "Preview" banner in the upper right of the product images there, you can download a PDF with 7 sample pages to get an idea of the quality of graphics, level of detail, etc.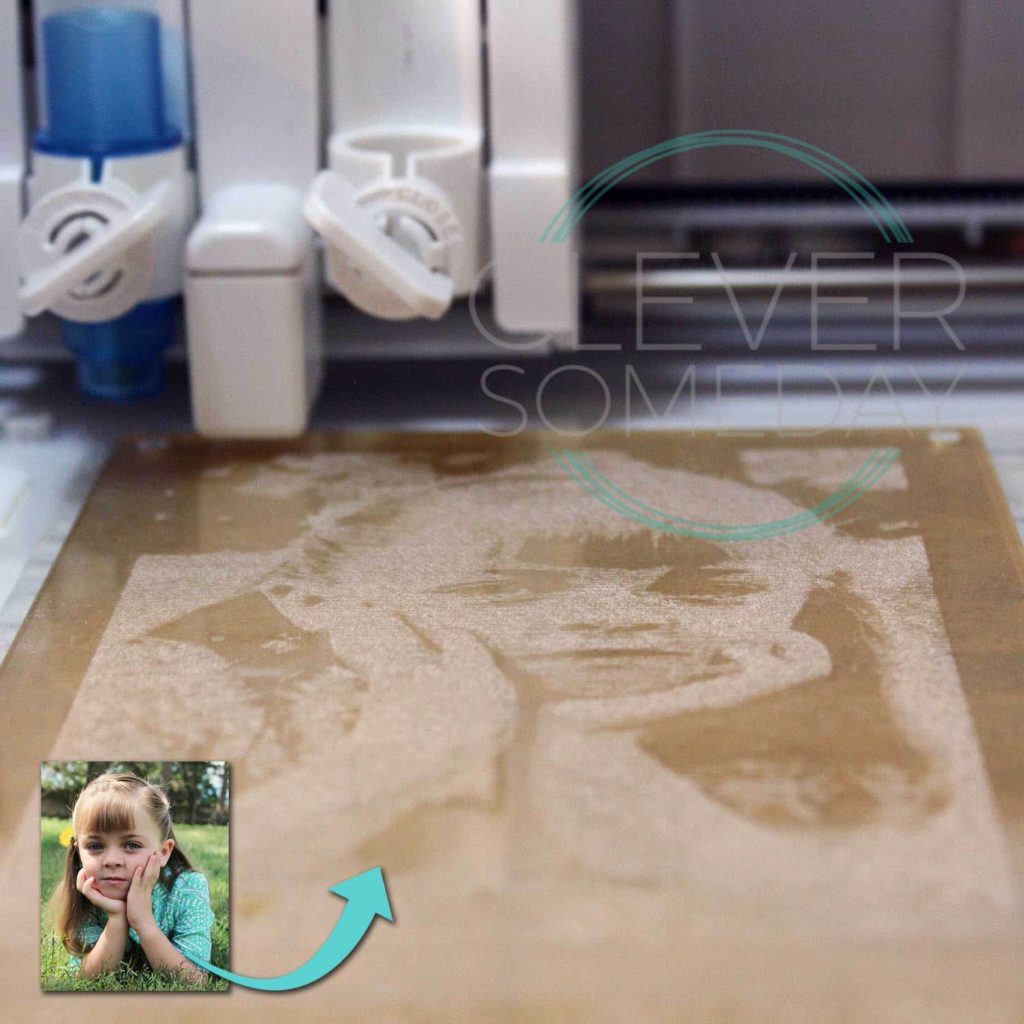 A few other examples of etchings I created with this technique:
Please be sure to let me see the etchings your create with this new technique!
(Visited 4,943 times, 1 visits today)