The latest update to my Silhouette Studio file formats cheat sheet is here. Click the image below for a downloadable PDF.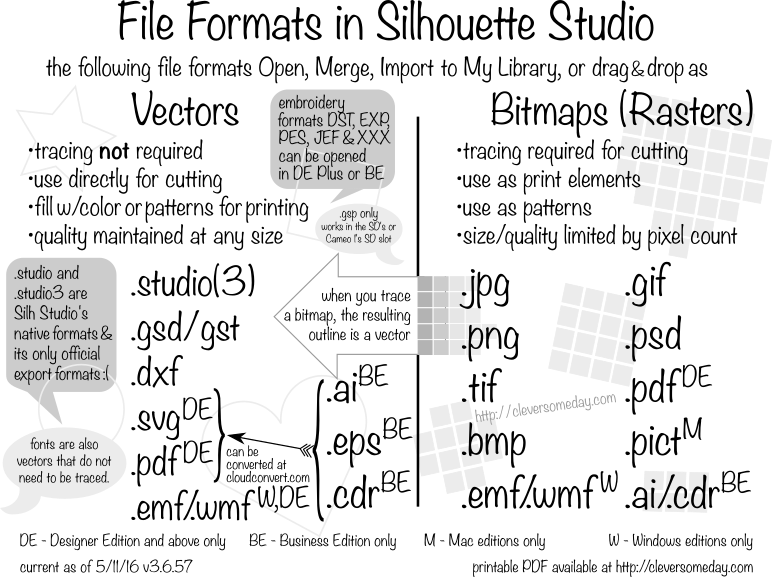 Update 5/11/16 – One of my valued readers, Karina, let me know that .emf files are also supported, so I've updated the chart! Be sure you always link back to this post to be sure you have the most current version. Thanks, Karina for this great inside info!
If you don't understand vectors vs bitmaps then you will find diecutting harder than it needs to be. I explain what you need to know in Part 1 of Tracing without Tears.
(Visited 7,333 times, 3 visits today)