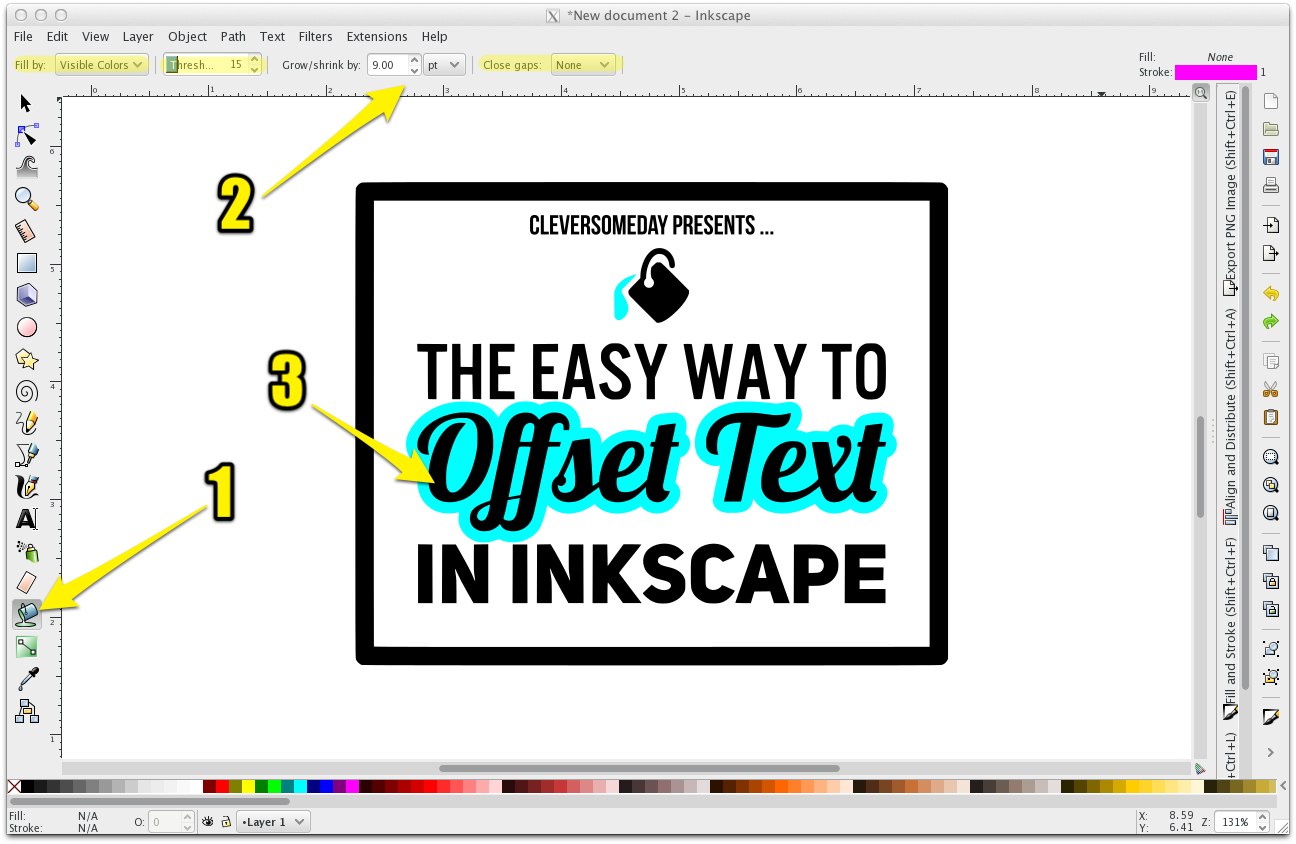 I've found yet another way to take advantage of my beloved Paint Bucket Tool in Inkscape…this time as a shortcut for offsetting text or any solid shape. (Offset is used for many purposes, including making shadow or matte layers, thickening up thin or delicate fonts, and creating knockouts, etc.) This technique is very simple but I've made a video, as well as step by step instructions for those of you who might not already be familiar with this tool.
Open Inkscape, select the type tool and enter your text, change the font and size as desired. Select the Paint Bucket Tool.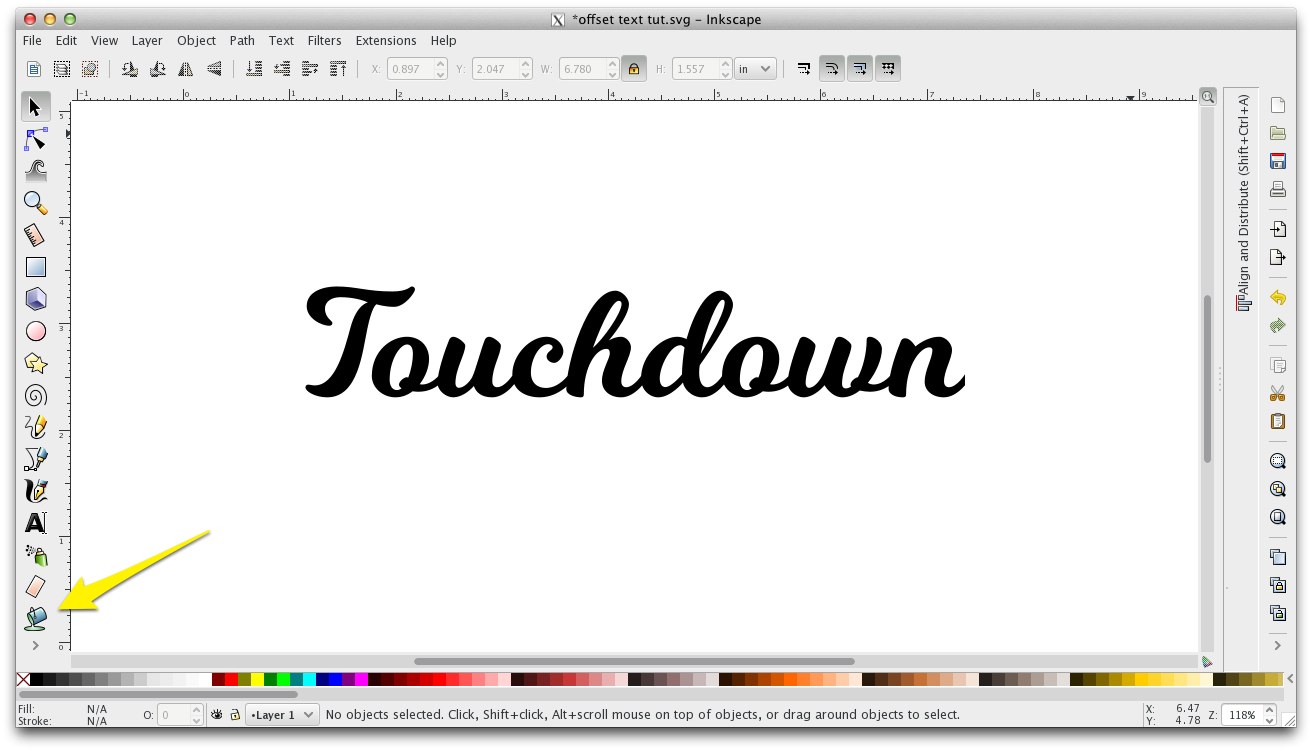 Check that the Fill by setting is on Visible Colors, the Threshold is on 15 and that Fill Gaps is set to none. Change the units under Grow/Shrink to pts.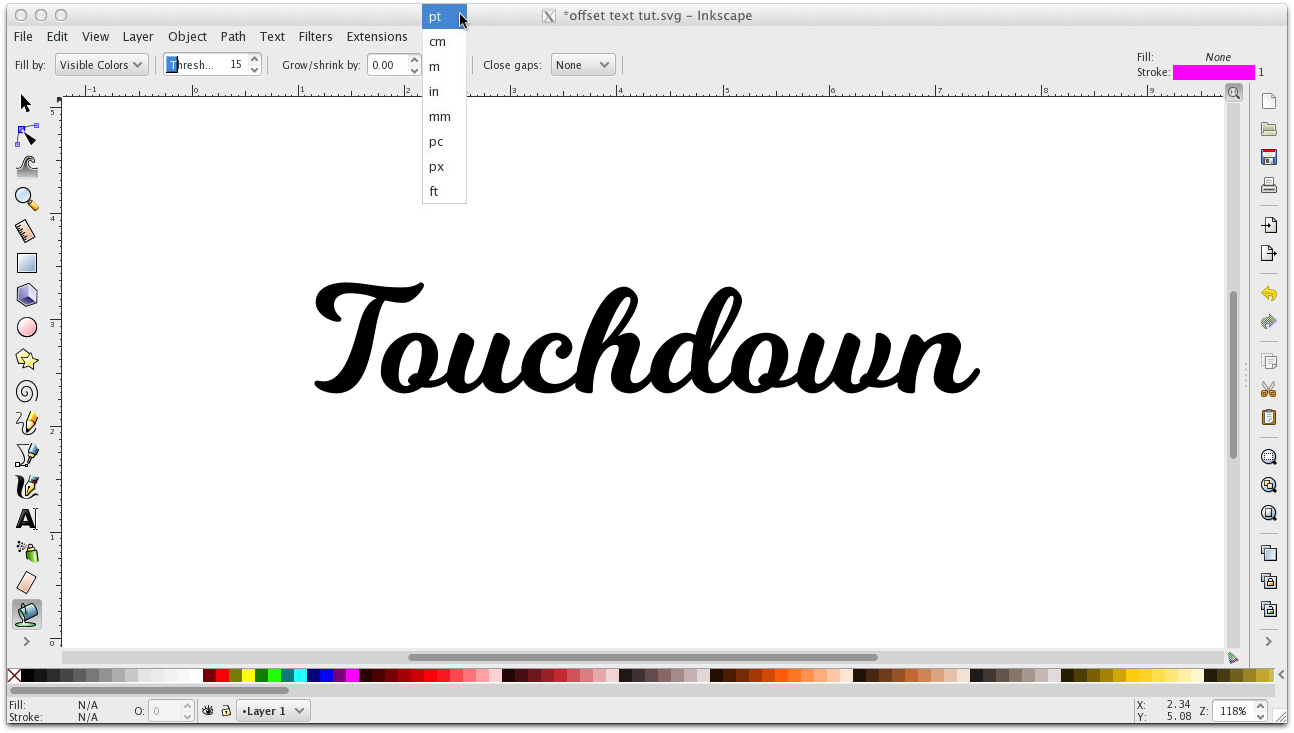 Set the numerical value to a starting value for the width of your margin. (72 pts = 1 inch; 36 pts = 1/2 inch; 18 pts = 1/4 inch; 9 pts = 1/8 inch)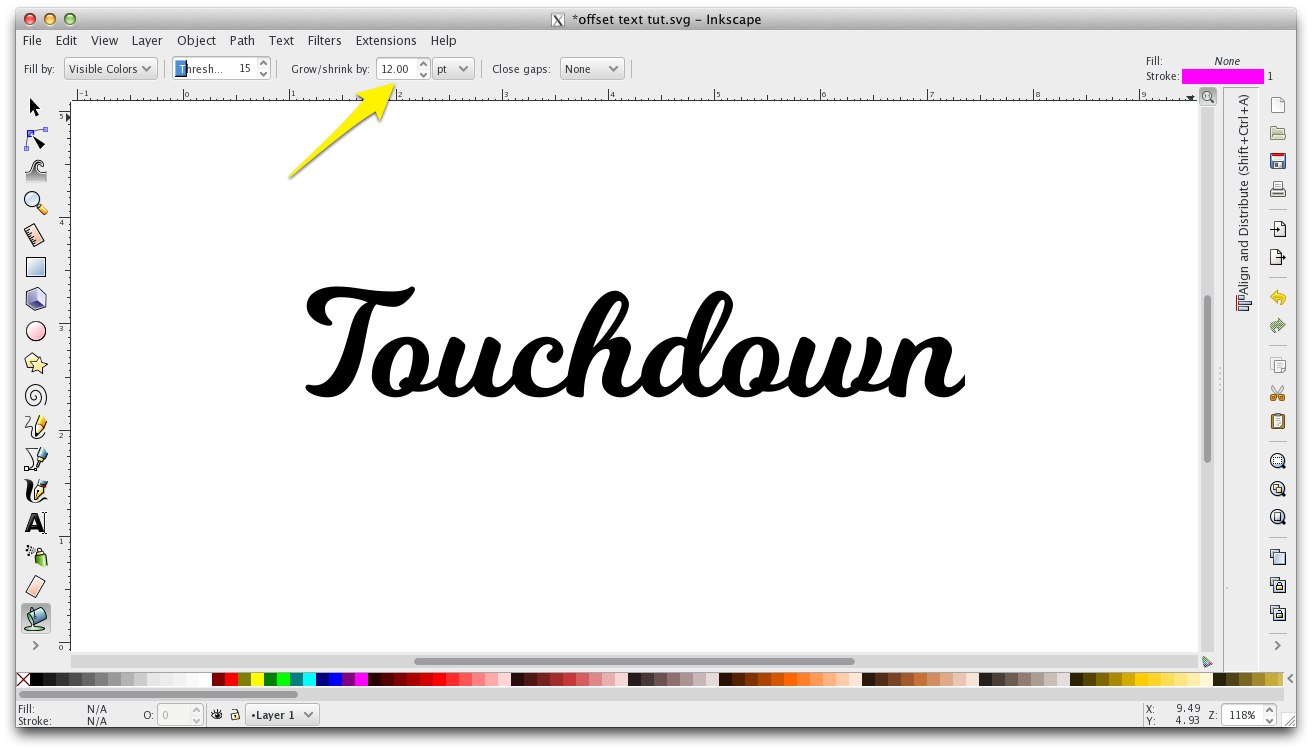 Click on a solid portion of your text. Undo and adjust your pt value as desired. If you get a solid shape instead of an outline, either change its attributes using the color swatches at the bottom of the page (click on the x swatch for none, and shift click on the pink for the outline) or set your defaults as I show starting around the 1 minute mark of the Paint Bucket Basics video below.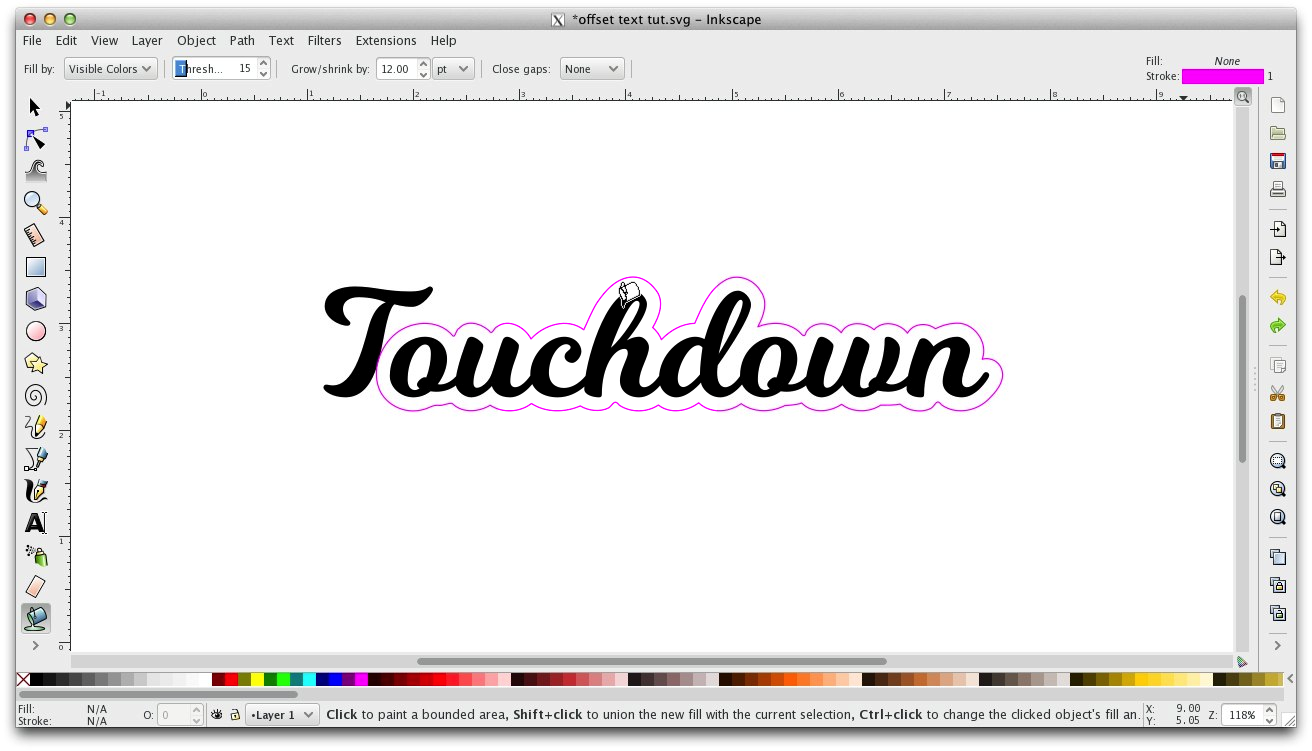 Shift-click each additional section of text with the Paint Bucket to add to the offset.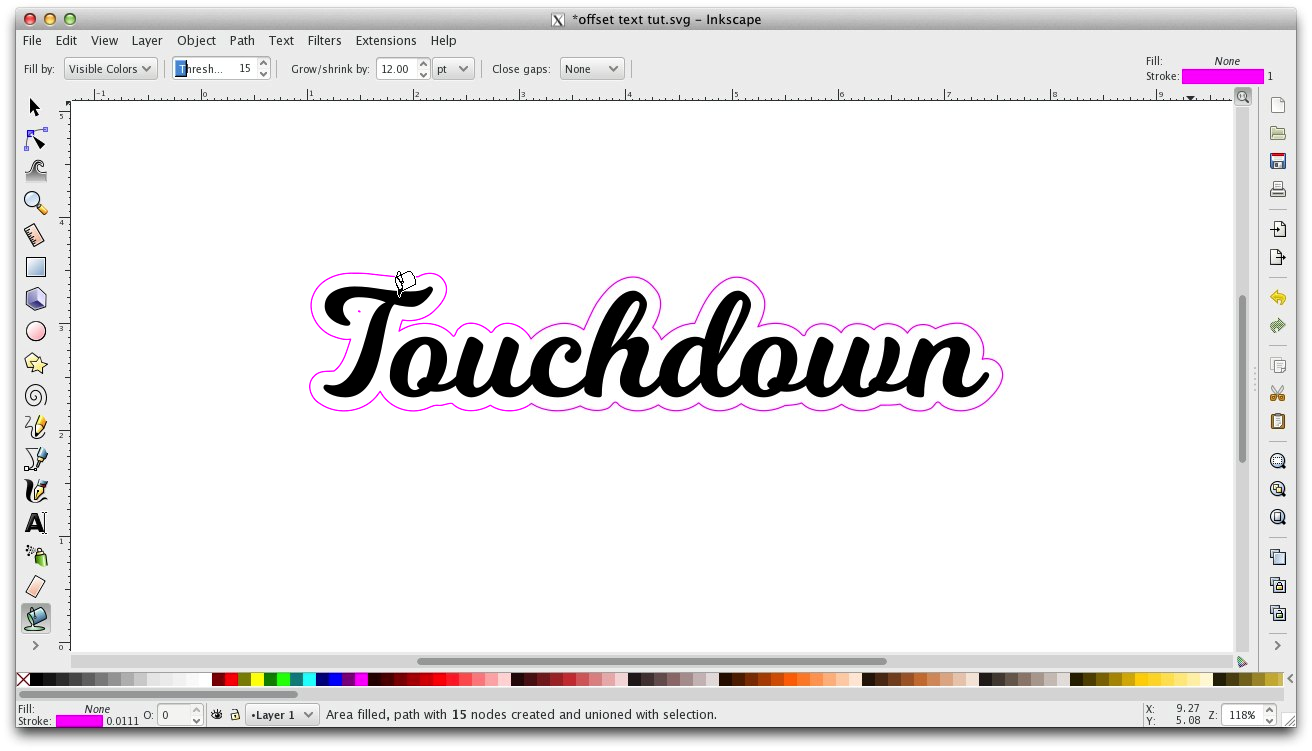 Double click the offset to enter point edit mode and delete points of any unwanted inner pieces that may have resulted from the offset process.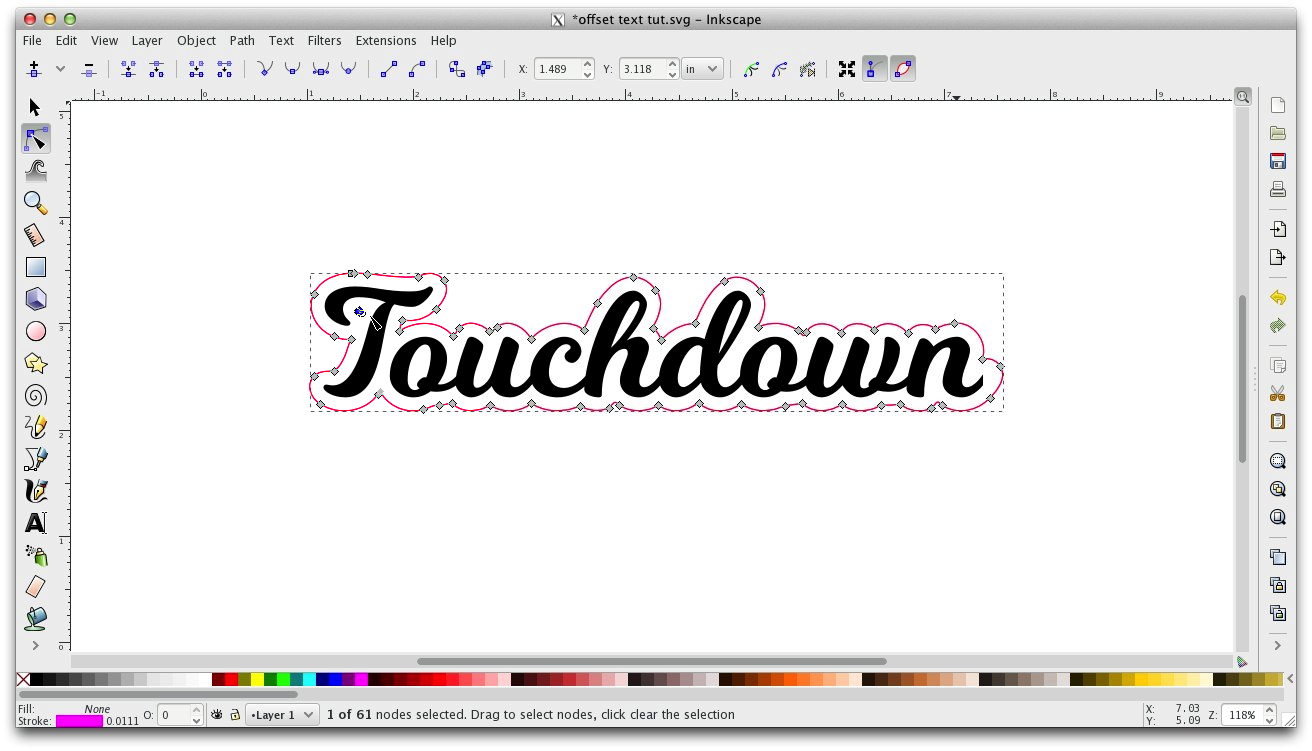 Click the selection arrow to exit point edit mode, then click on a color swatch to fill your offset with a color and shift click the empty (X) swatch to set its stroke to none.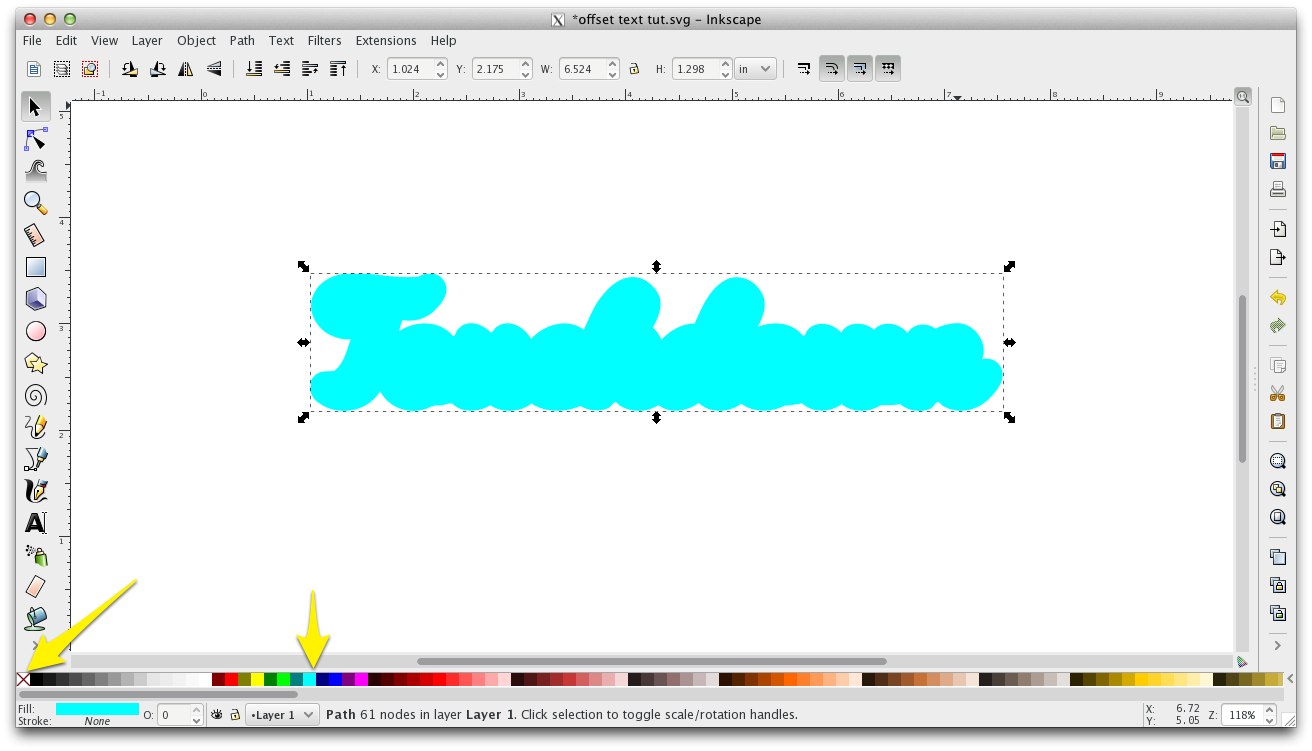 Click on the filled offset to add another layer.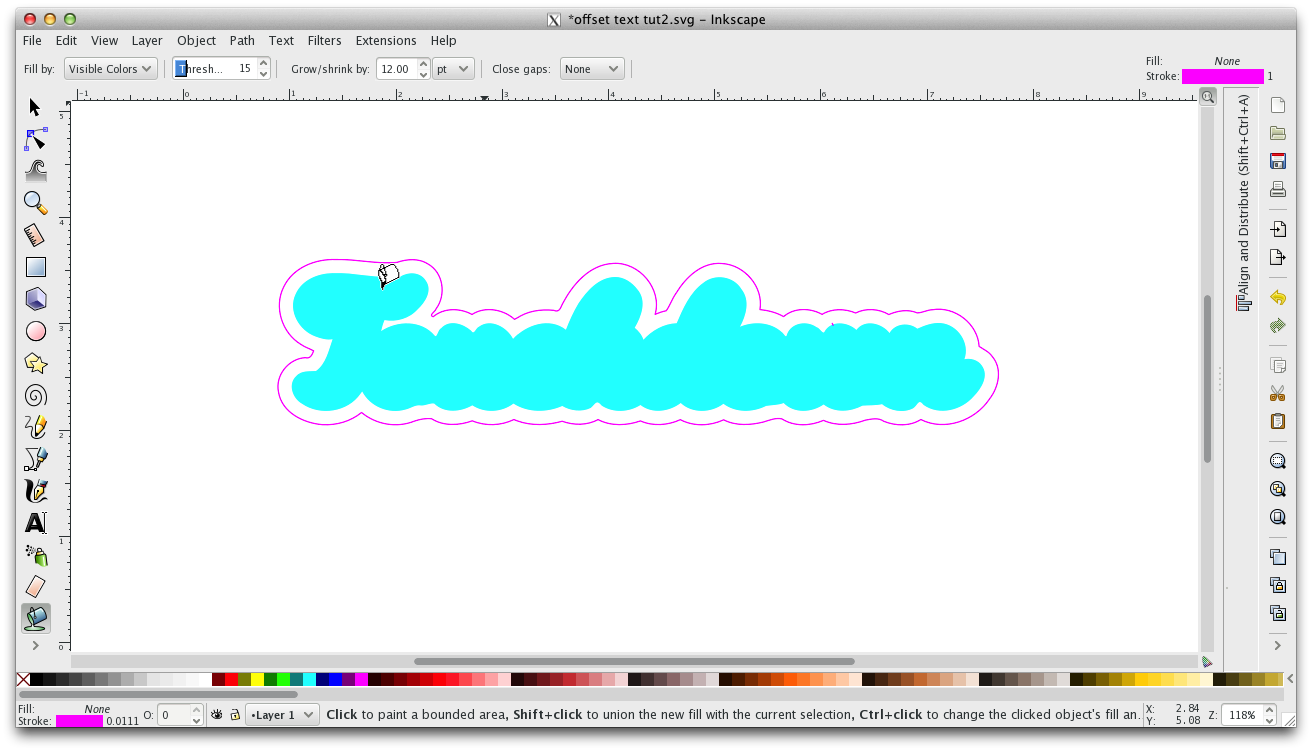 Change the color and stroke of the new layer as for the first one. Click the Send to Back button.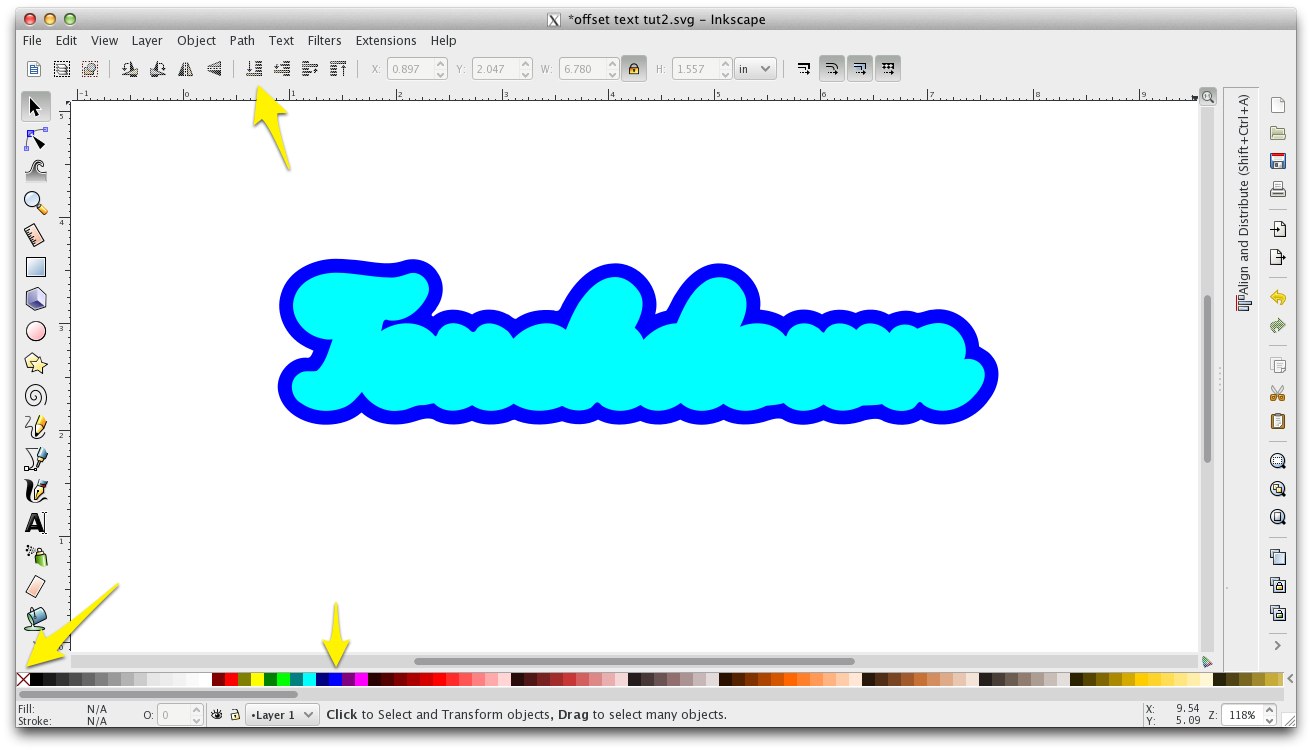 Select the middle layer and click the Lower Selection One Step button.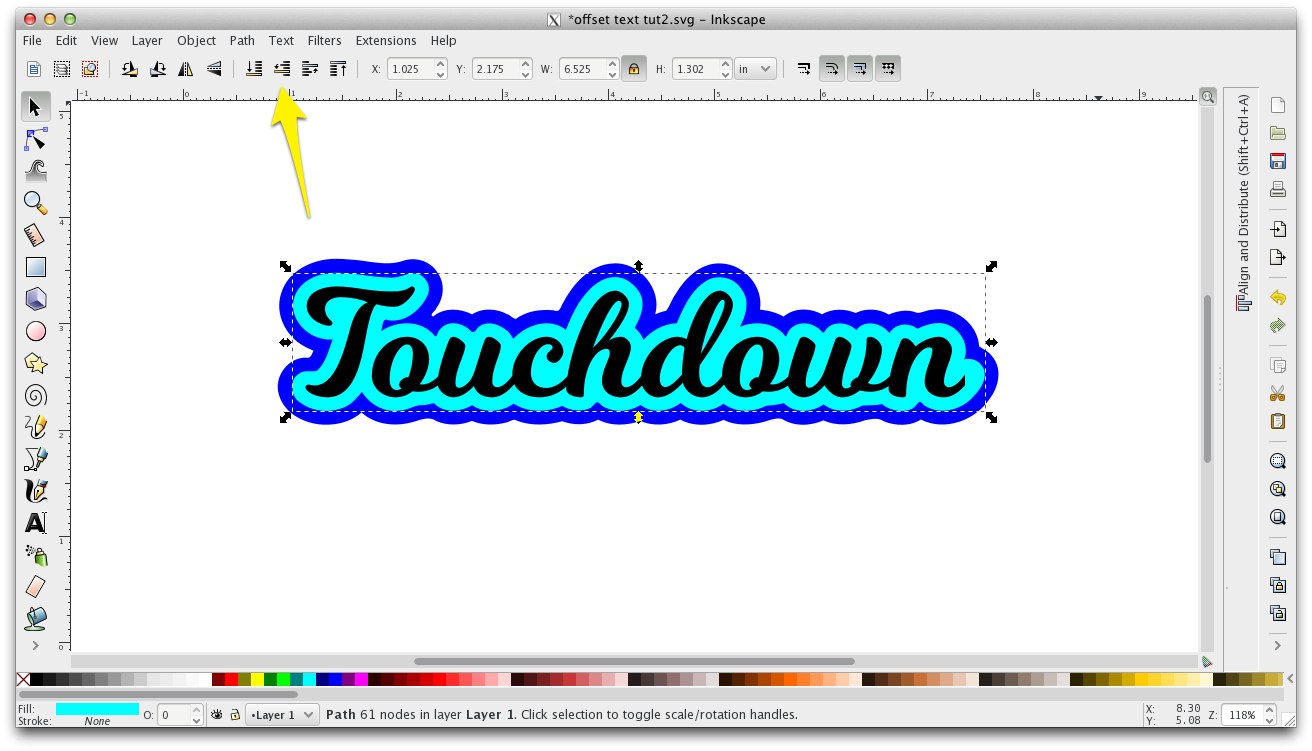 Select your original text and Path>Union to change it from text to path (you might want to make a copy of it first because it will not be editable as text after this step).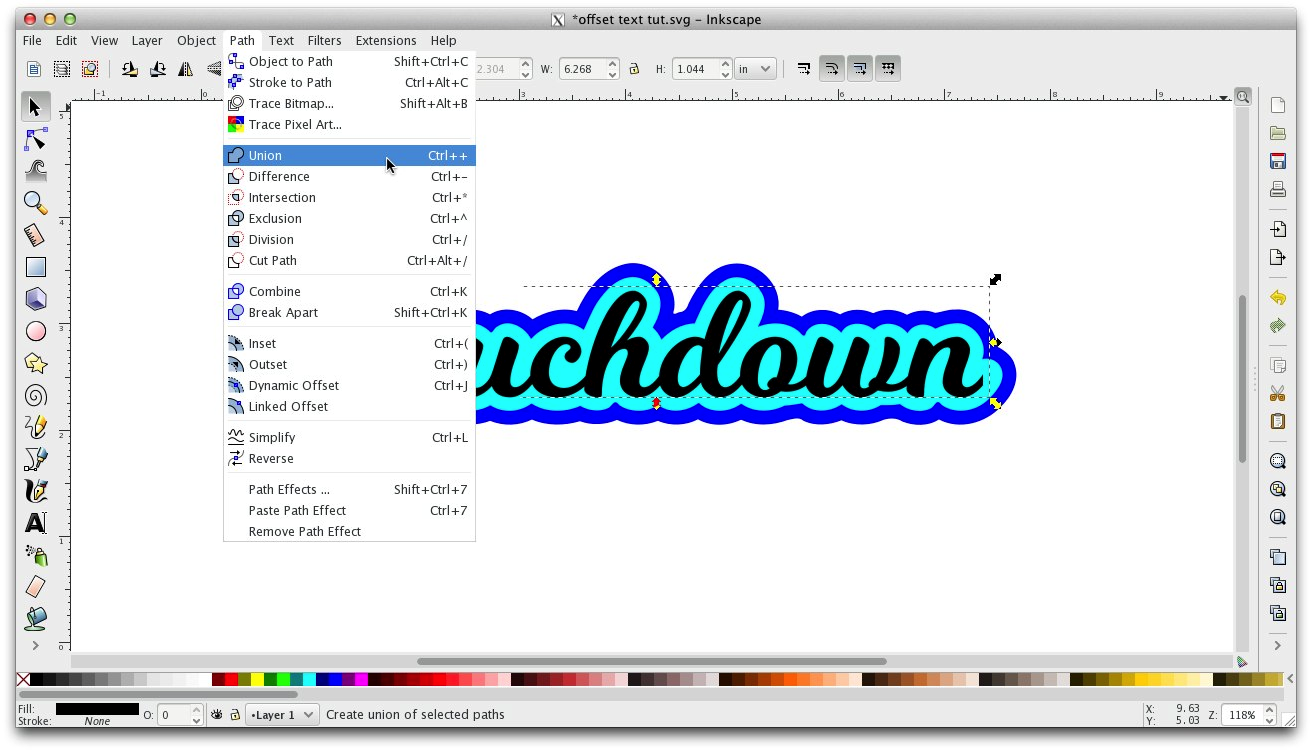 Check your file in Outline View (View>Display Mode>Outline) to verify that your cut paths look correct (solid text indicates it has not been converted to a path). The status bar is another good way to check information about any object in your document.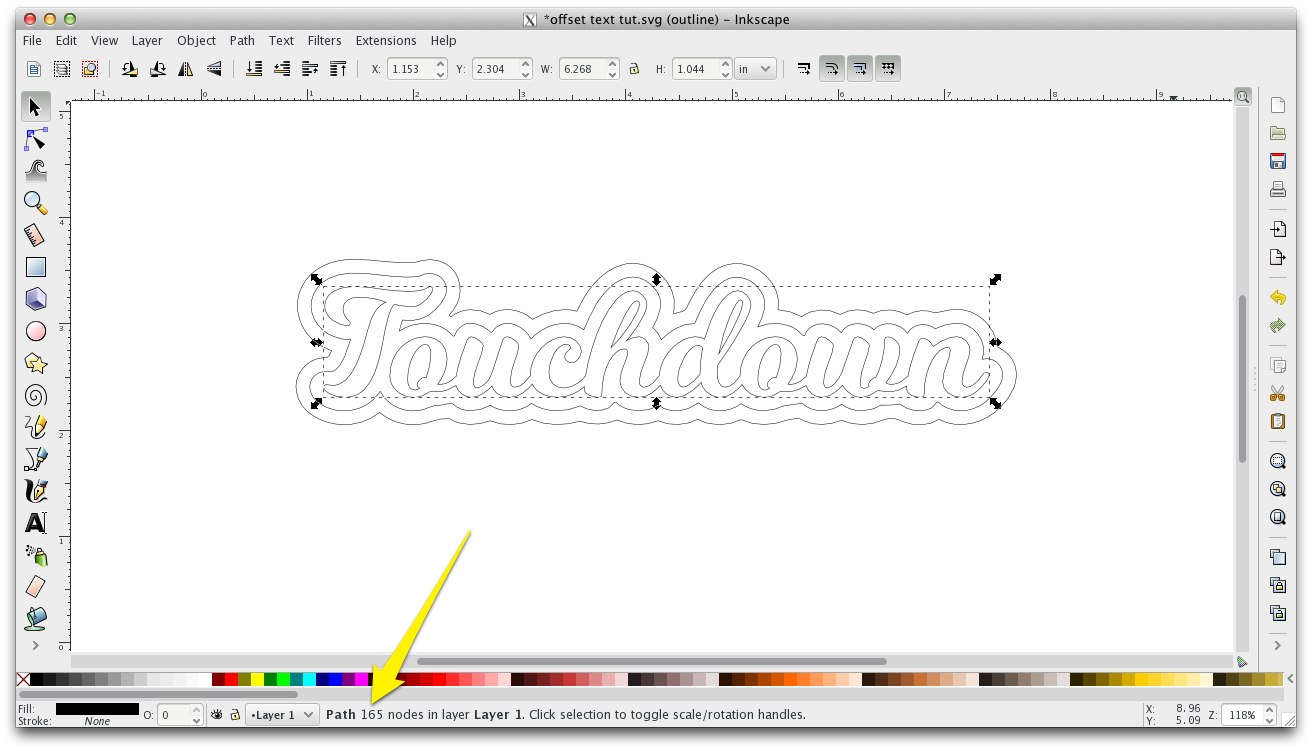 Save your document. (Inkscape saves natively as SVG)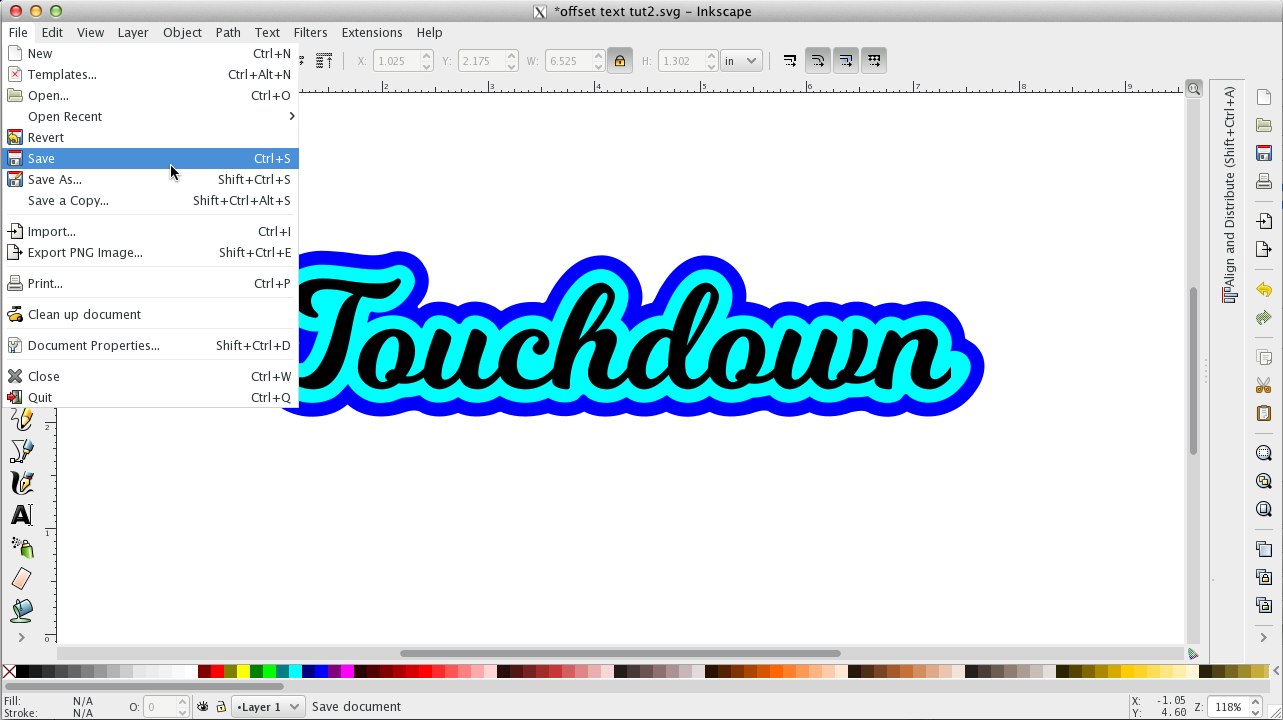 When you import your SVG into Cricut Design Space, each offset will have its own layer as shown below.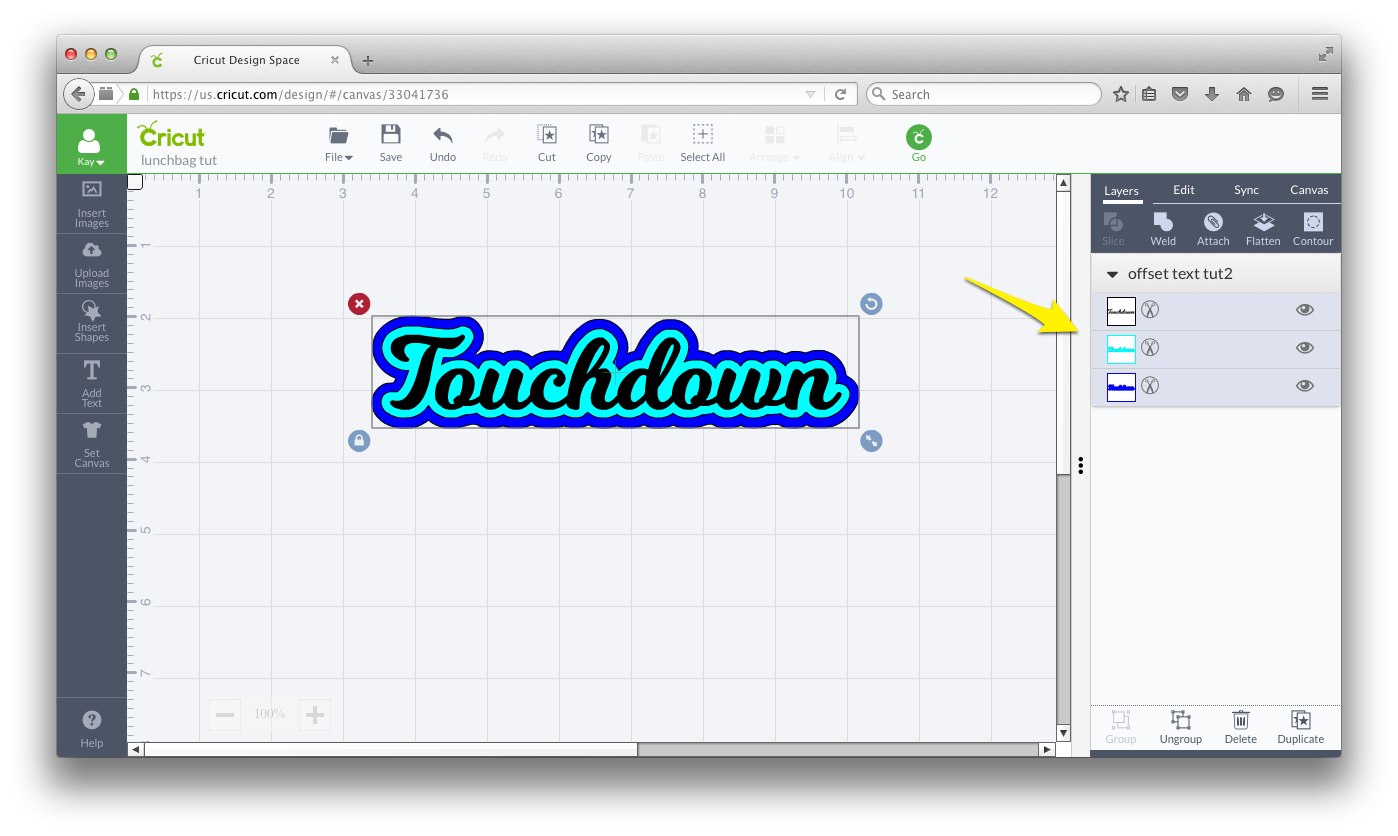 For more details on the Paint Bucket Tool, please see my intro video here
(Visited 12,441 times, 1 visits today)