Here's the video I promised for how to make your own print template for Darice embossing folders and others that publish clear images.
Here's a summary of the steps for those who like things written out:
-Choose a folder that lends itself well to this technique (open space for sentiments, clear shapes for coloring, etc.)
-Google a for large, clear image (newer Darice folders have these online, which is why I recommend them) and download it.
-Open the image on your mat and trace it with high pass off. Color it so it's easily identified.
-Place your physical folder on your scanner bed face down, cover with black paper/cardstock and scan to a *jpg* file.
-Drag or merge the scan image to your mat.
-Draw a rectangle 4.25 x 5.75 (for Darice A2 folders only, you could also use any horizontal or vertical line)
-Use the rectangle as a guide to straighten the scanned image.
-Increase the transparency of your traced shape under Fill Color>Advanced and Bring to Front.
-Drag the traced shape over the scan and adjust the size of the traced shape until it fits the scan. Note: if you do not have a scanner you can use a camera and a PixScan mat or you can measure key shapes on the folder with a ruler.
-Print the traced shape, trim as needed and test the fit with the physical folder.
-Adjust the size larger/smaller as indicated and reprint/recheck until fit is achieved.
-Design your card or card front layout with the traced shape, taking care to keep it at the proper size.
Note: In this example, the knife tool was used to split the shape for multiple colors, but with most embossing folders the shapes are already separate and this step is not needed.
This video will show you how to emboss the printouts created from your template with its matching folder.
I know you want to know how to make templates for all your folders, and that video is in work.
My sample cards are here.
Don't forget to share any cards you create with me and if you like this information, I'd appreciate a pin, tweet or link. Thanks!
Update: Check out the awesome cards using this technique at Dee Zyne.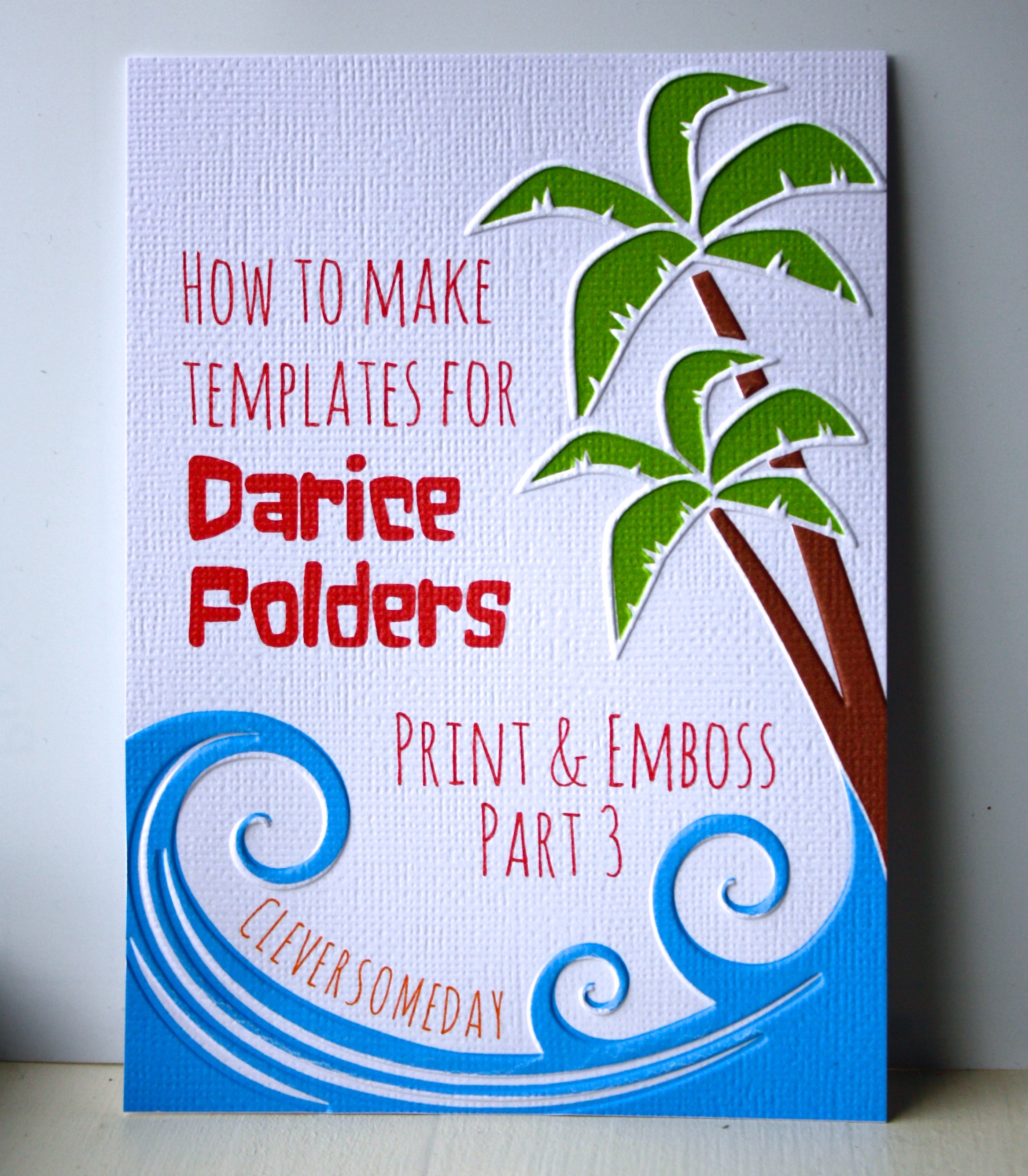 (Visited 1,050 times, 1 visits today)