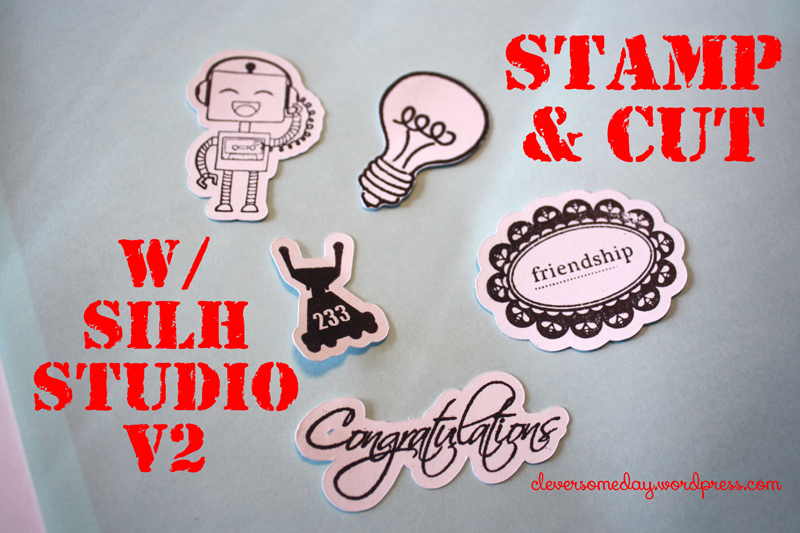 A lot of times I don't post things because I assume you already know them, and later find out you don't. The hoopla over the PixScan mats has shown me that many of you don't know what you can do with the mats and software you already have. So I am going to post this, in case you don't want to wait on PixScan, and because this will help you understand how PixScan works. One of the benefits to the PixScan will be to cut out stamped images. But as you can see here, it's already pretty easy to do that.
The pics below show what the video couldn't, but won't make any sense without this video.
The blank stamping canvas has only registration marks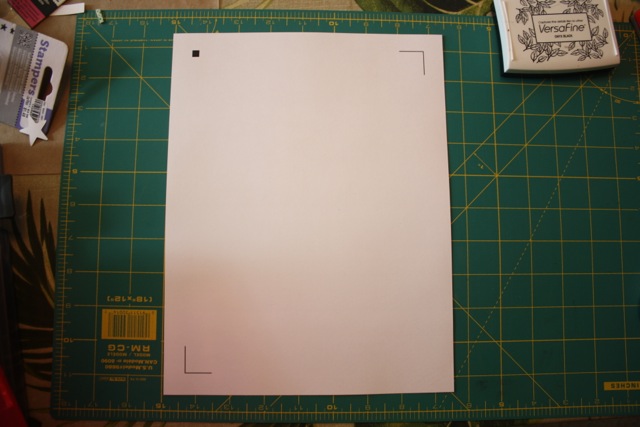 Fill it with stamped images. Tip: You can even emboss them, as long as its dark enough for the scanner to pick up.
After scanning it and saving as a .jpg, load it on the mat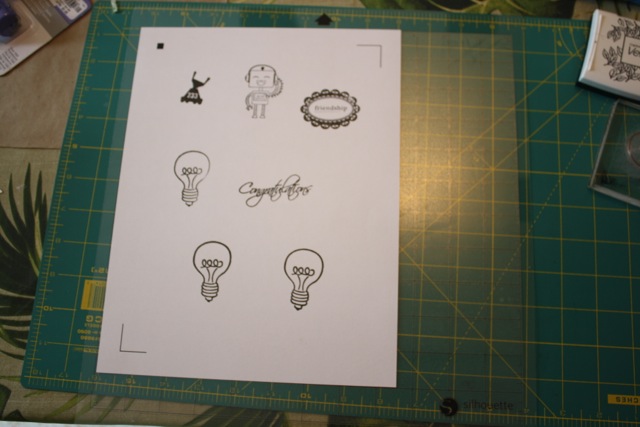 Using the cut file I prepared in the video (above), these were my results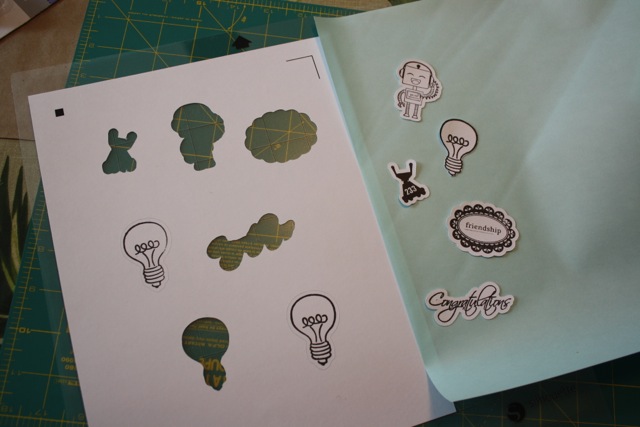 Even I had forgotten how well this technique works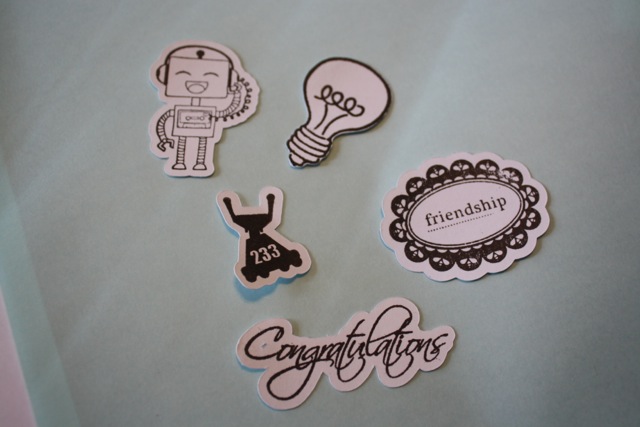 PixScan works similar to this, except the marks are on the mat, and the mat is too big to scan so you either have to stitch together the images or use a photograph instead. You won't get as clean a trace from the PixScan method, but you also won't have to use a full sheet of your stamping paper, so there are tradeoffs.
There are other techniques we use that are even more similar to the PixScan technology, like when we use a "jig" to cut an 8-1/2 x 11 page using a 12 x 12 page with reg marks and a letter size cutout. But the more complicated our methods get, the more room for PixScan to improve upon it, though, so until we know how well PixScan works, we may as well lay aside our homebrew methods for a bit.
photo of the "jig" I use for cutting preprinted items of for printing and cutting a full 8.5 x 11.
Also, for tips on tracing stamped images to use with this technique or with your new PixScan mat, check out this earlier video
(Visited 1,868 times, 1 visits today)